PRINT MEDIA DESIGNS
We want your business to succeed! With our 30+ years of marketing design & brand experience, you will be able to present your business to the world with the BEST possible look and effective message!  Your clients will be proud to show their friends your image brochure, business card, website, etc . . . and share your mobile app with others to spread the word that your business is where they want to go!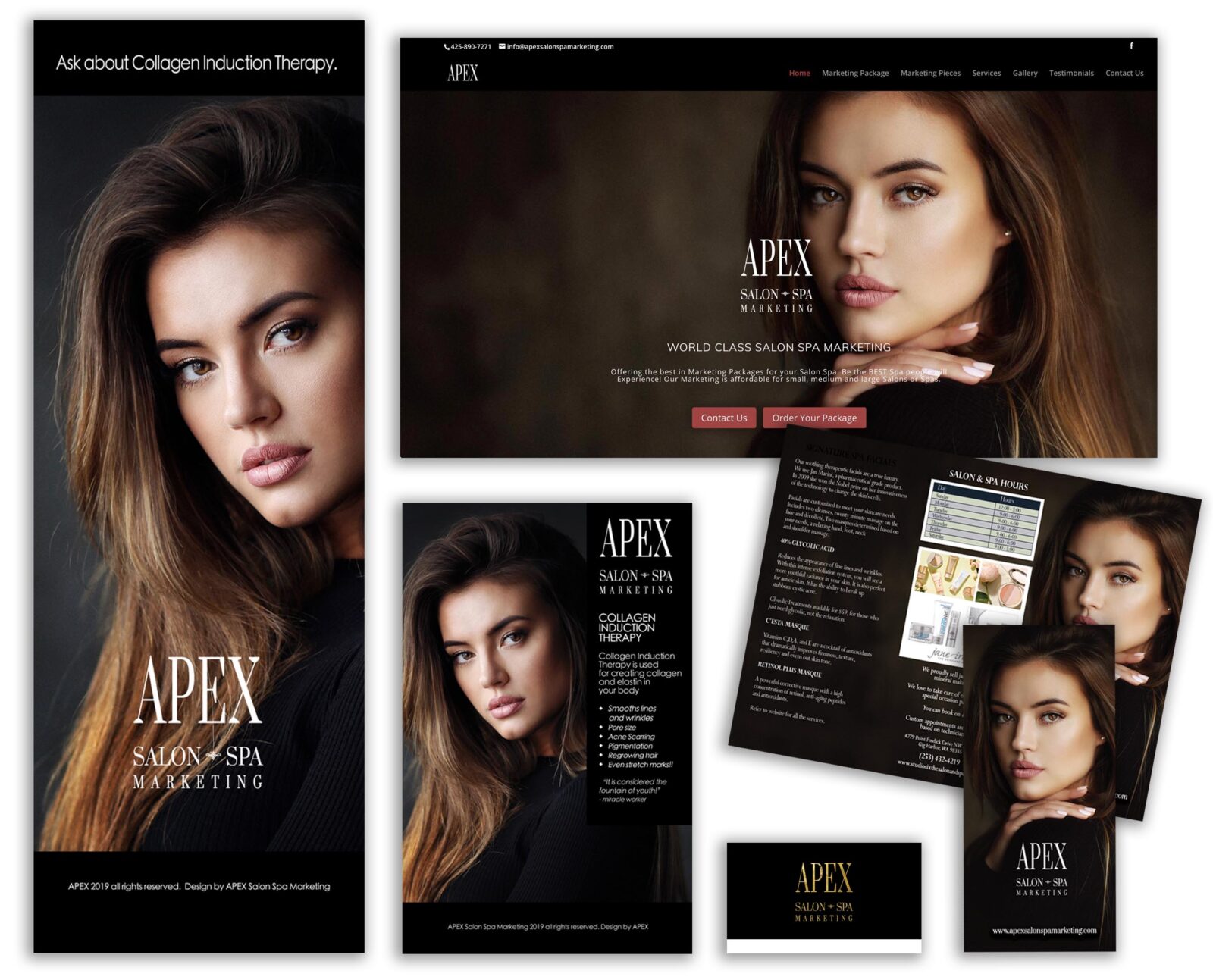 Brochure Designs
We will create a stunning image or product brochure for your business. With our 30+ years of experience, you can trust that you will receive a beautiful piece. We're a full spectrum brand & print design agency.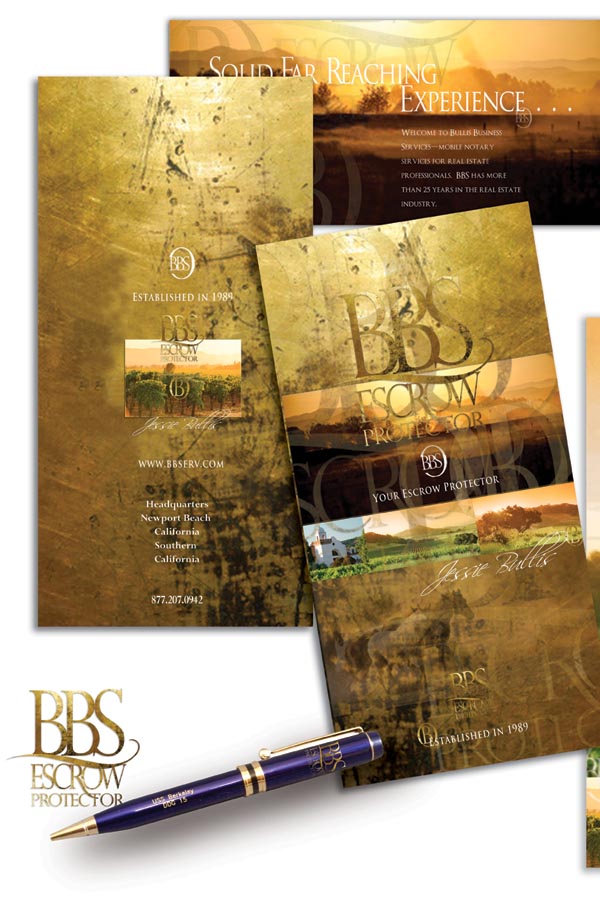 Retractable Banners
We will create a dynamic service or product retractable banner for display in your business lobby, trade shows or special promotional events. With our years of experience you can trust you will receive a fabulous banner.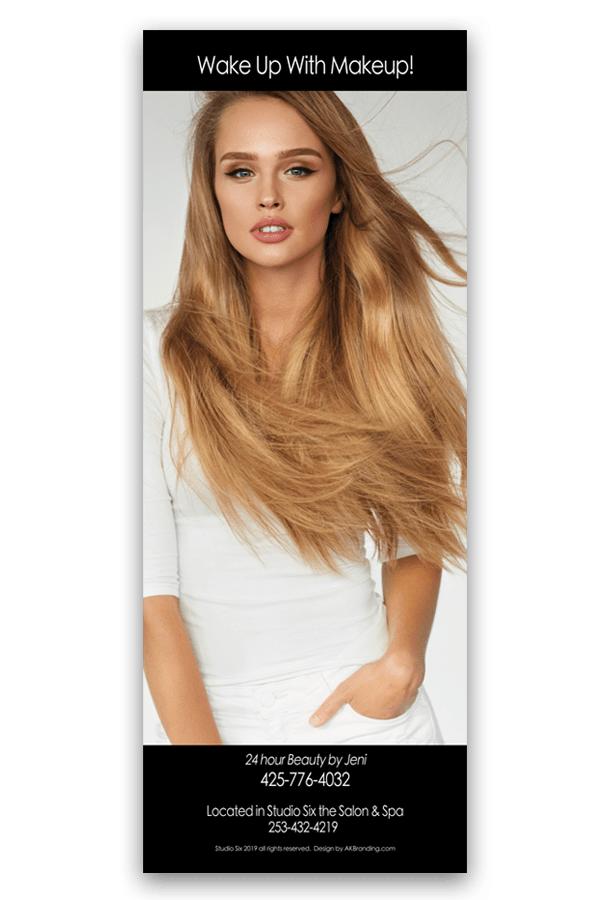 Website Design – SEO
Utilizing cutting edge technology, AK BRANDING designs and develops a stunning website for your business and makes sure you're found!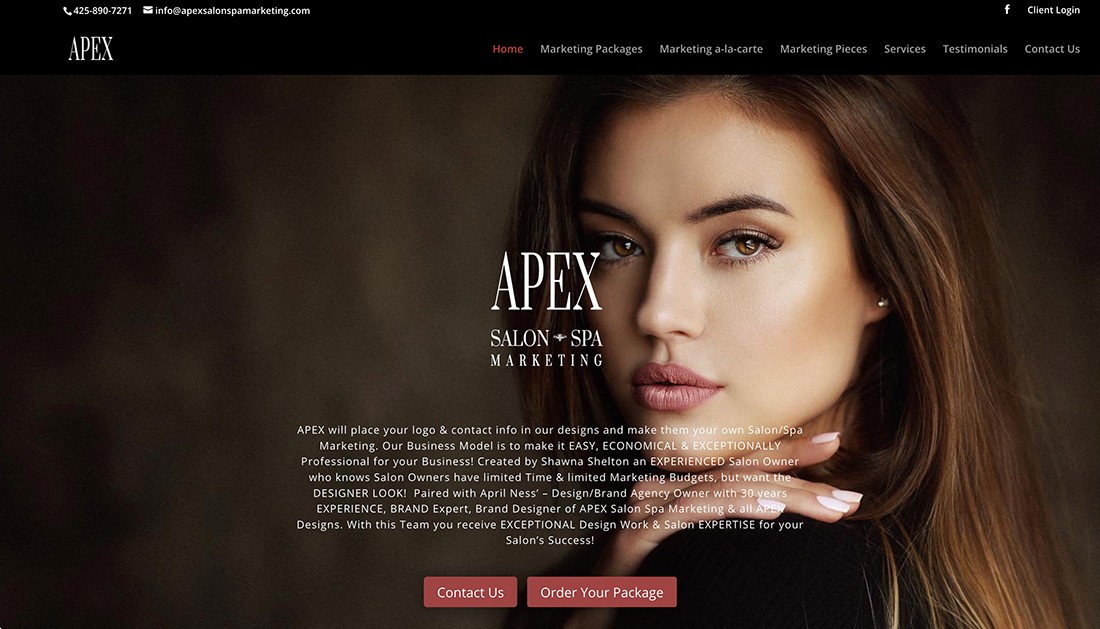 View AK BRANDING'S subsidiary company APEX SALON SPA MARKETING. Learn about our salon and spa marketing packages for your salon, we might be a solution for your marketing budget issues.

Business Card Design

We create a beautiful business card design to show off your brand. You will have the most stunning business card ever!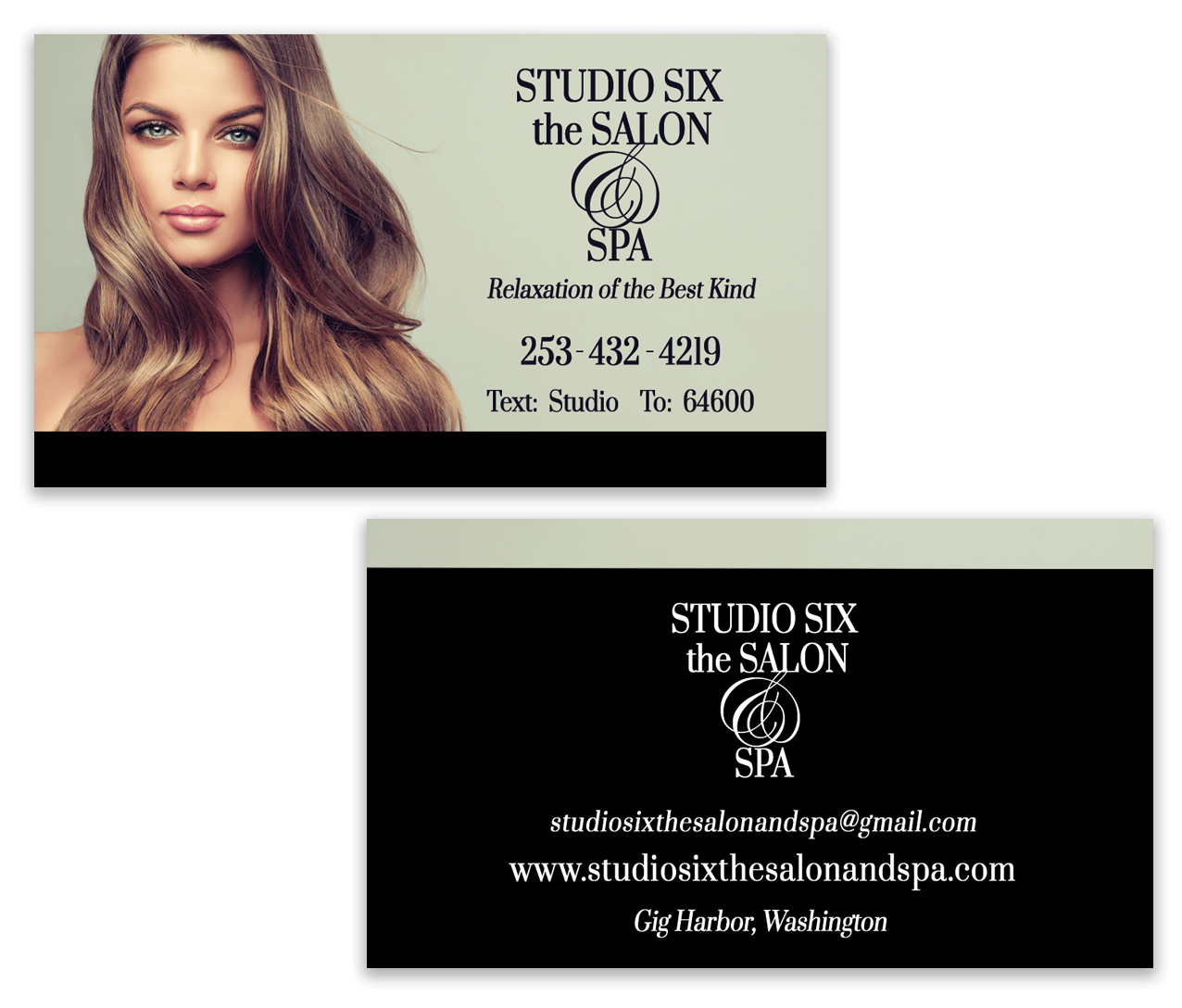 PROMOTIONAL SIGNS
We create different sizes of quarterly product and service signs to keep your marketing new all the time and to market your products and services in a fresh new way!  It's important to keep your business up-to-date in all your marketing and keep your marketing FRESH and NEW!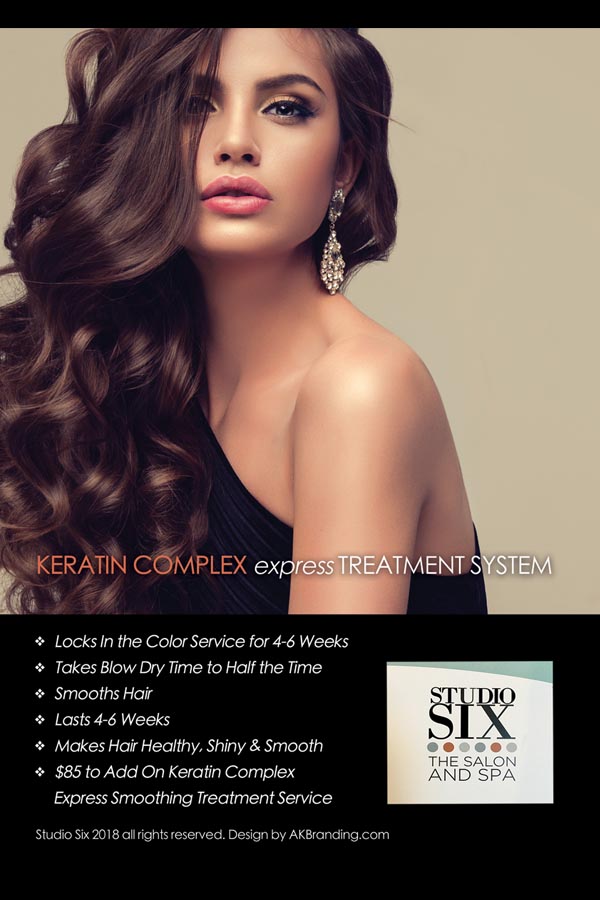 BRAND DESIGN
AK BRANDING would love to create your brand. If you don't have a brand, or have a brand but don't like it, we would be happy to talk with you and advise you on what you should do next and discuss the brand design services we offer.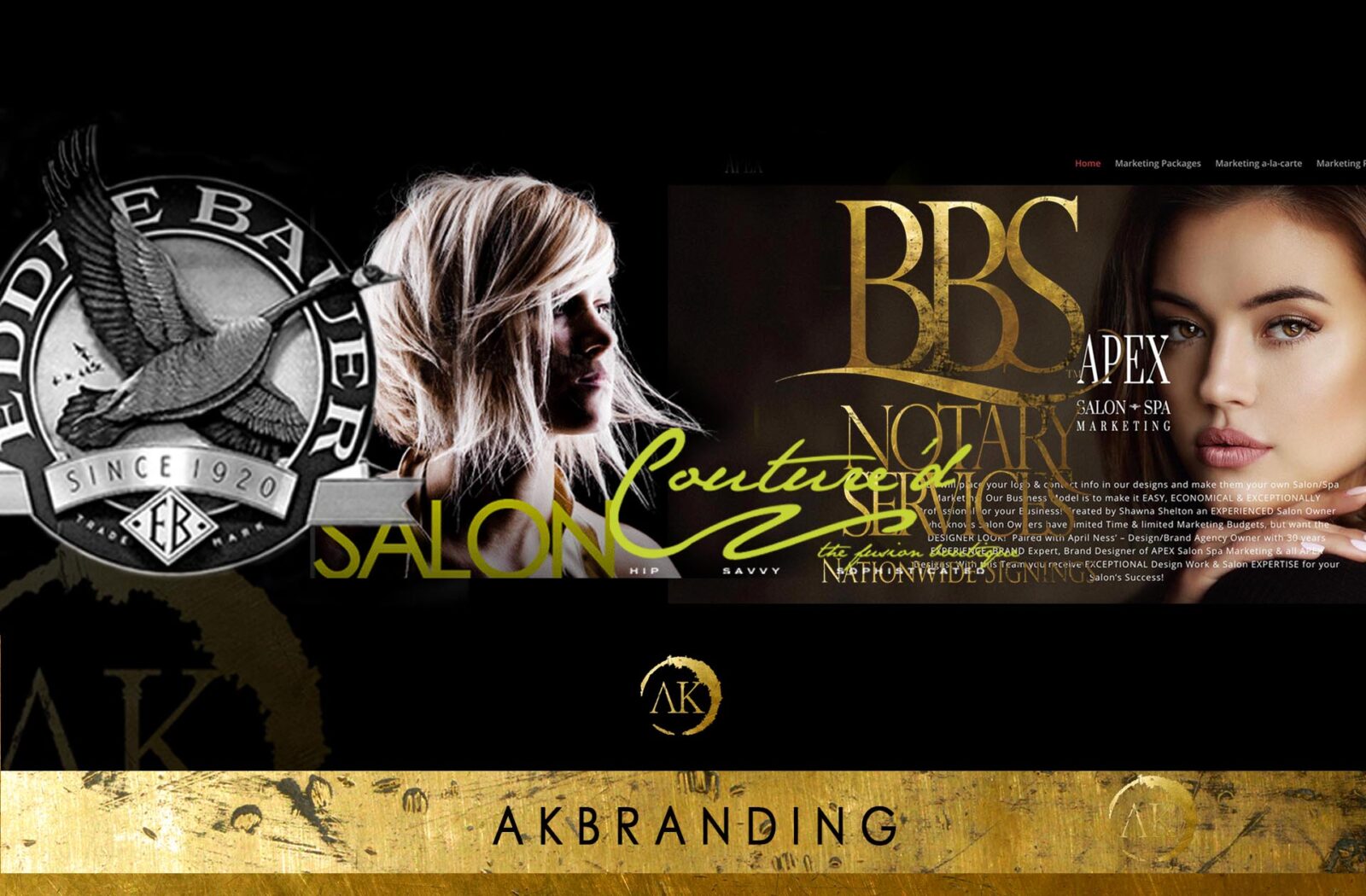 EXPERIENCE
AK BRANDING has 30+ years of marketing experience to bring to you affordable marketing packages for the final product you receive. We are committed to helping your business succeed! We have established ourselves as a well-respected Brand & Marketing Agency and have success for you to TRUST. We are proud of one of our salon clients being awarded "Best Spa in Gig Harbor" in 2007. We offer your business the best marketing programs. AK BRANDING vows to be in the relentless pursuit of the "WOW" client experience.
We would love to answer any of your questions about our marketing packages. Call us at AK BRANDING.
425-890-7271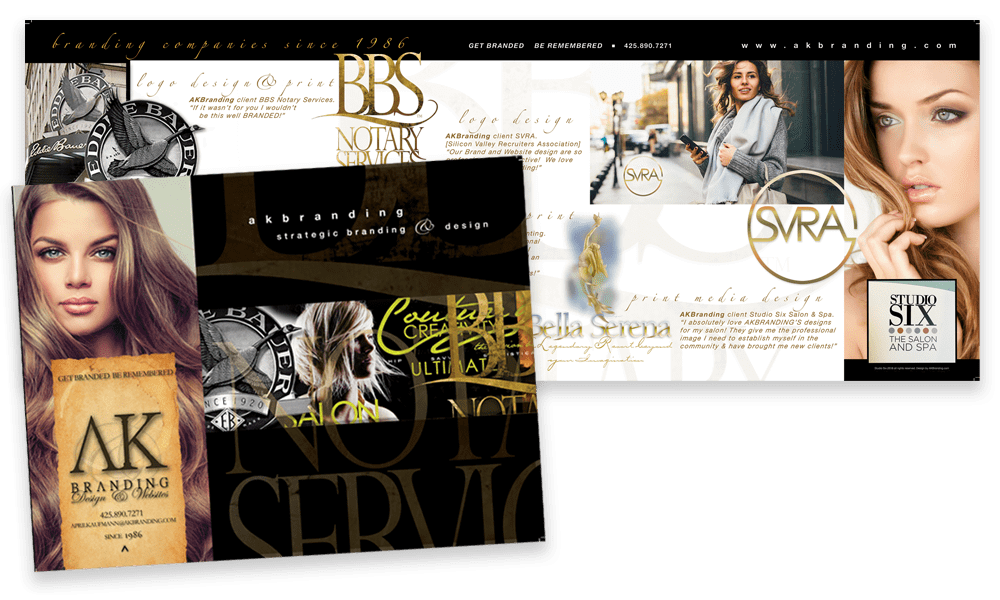 AK BRANDING MARKETING
We offer 30+ years of experience and create stunning marketing pieces for you.

Brands
It's important to create the BEST brand for your company. You want to have confidence in your brand marketing pieces when you share them to the world.
Designs
It is also important to present the BEST design pieces representing your business to the world. When you present to the world it will be in a purposeful way.

Websites
It is important to show your business in the best way possible on the internet. When you present your business to the world you want it to look the best and be effective!


Contact
(p) 425-890-7271
Add our app to your phone with our QR code below: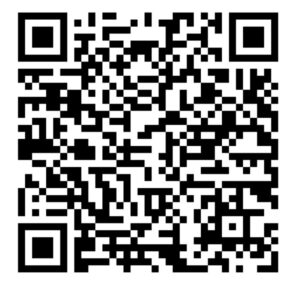 Hours
Monday-Friday: 9am-5pm 
Saturday: 9am-6pm
Sunday: Closed